Welcome to Desksware
Desksware started in 2004 with the simple goal of being a cost effective solution to help people be organised faster and easier. Based on this philosophy, we continue to lead the way in developing professional software that improves people's productivity.
---
Our Products
Desktop iCalendar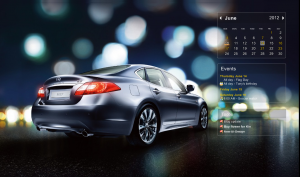 Desktop calendar can be synchronized with Google calendar and Google Tasks.
Get Google Calendar, weather, add tasks and appointments all directly from your desktop(More).
CCalendar(Free)

Stylish Windows calendar software works with cloud.
A stylish looking Windows calendar supports Google and Yahoo! calendar. It is featured with multiple calendars support, easy to generate and print agenda, handy TODO list and integrated wheather forcast.(More).
Power Favorites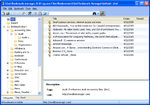 The most powerful bookmark manager for windows.
Manage bookmarks with tags, categories. Full-text and real-time search. Online synchronization. Del.icio.us support.(More)
PlainSight Desktop Calendar
Keep the stuff that you are planning at your fingers.
Get Outlook Calendar, weather, add tasks and appointments from your desktop directly(More).
Disk Space Fan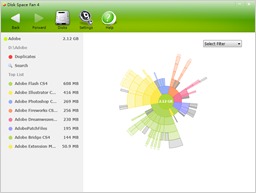 Fast disk space analyzer and duplicate file remover.
It helps you to free up disk space by quickly finding and deleting big files. It displays disk space usage with a eye-candy ring chart and dynamic animation. ( More )