Google launched the browser wars with Chrome. However, "Bookmark support is still very limited in Chrome and it lacks a full bookmark management interface." After doing some work, we found a way to work with Chrome at last.
Because Firefox addon is not supported by Chrome yet. We need use Bookmarklet to add the bookmark from Chrome. The steps are quite simple.
1. Goto the url: http://www.desksware.com/bookmarklet.htm
2. Drag the link from web page to the bar.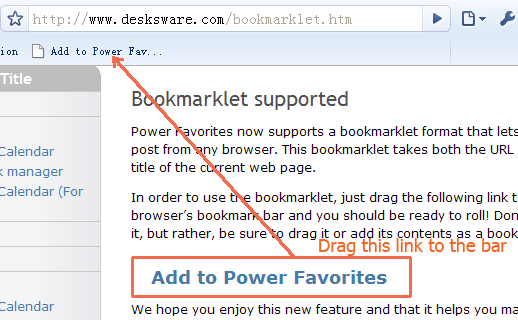 3. Click Add Power Favorites to add the new bookmark. There will be a message box to ask you if you'd like to launch an application, just click "Launch application" to continue.