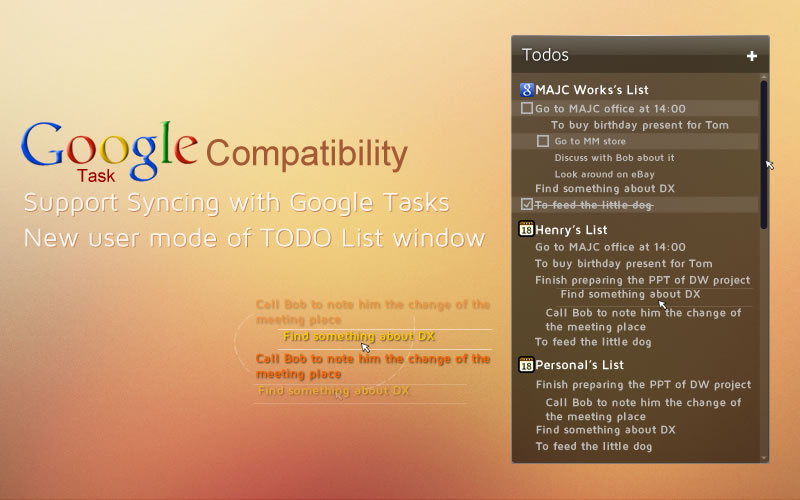 After two months of hard work, we're pleased to bring to you Desktop iCalendar 2.0, a much improved new version with capability to synchronize with Google Tasks.
To sync with Google Tasks, just follow steps below:
1. Right click the calendar window, and select "Manage Calendars…"
2. Click "New…" button.
3. Select "Add personal Google Calendar or Google Tasks " and click Next button.
4. Input your Google Account and password, and click Next button
5. Make the node in the "Google Tasks" checked and click Next button.
6. Click "Finish" button to download the task to desktop.
Desktop iCalendar 2.0 also supports sub-tasks of Google Tasks. You can just drag&drop a task to set it as a child of another task or rearrange orders of tasks in the task list.
One of the main advantages of Google Tasks is that you can use it on your mobile device apps. Here are the some nice apps that support Google Tasks:
With Desktop iCalendar, you can keep your task lists on both desktop and mobile.
For more information, please click on the links below: